Join the Explore Team
We are educators who never stop learning!
"When you join our staff, know that you are joining a partnership. Leaders, staff members, teachers, we all believe in an immersion approach to our work. The best part about our community is that we have fun! We are committed to excellence and engagement. We also know that when you love the work that you do, it makes it even easier. It is challenging work, but we have fun!"
– Karen Francois, Assistant Superintendent
Explore Schools is a network of eight public charter schools in central Brooklyn. We aim to teach students in underserved communities the vital skills they need for high school and college – and to love learning right now.
We currently serve more than 2,000 students in grades K-8. In admissions, we give preference to students who live in our school's home districts, to guarantee our families a great public school in their neighborhood.
Our academic program is both rigorous and inclusive. We proudly serve all students, including students with special needs and English Language Learners.
We believe that all children can learn in warm, welcoming classrooms led by caring, committed teachers.

We believe in the power of a strong academic program and we expect great things from all of our students.

We believe we have the privilege and responsibility of helping close the opportunity gap.

We believe that equity and excellence go hand-in-hand: we can meet the needs of each individual student while driving toward superior academic results.

We believe that parents are our partners in this vital work.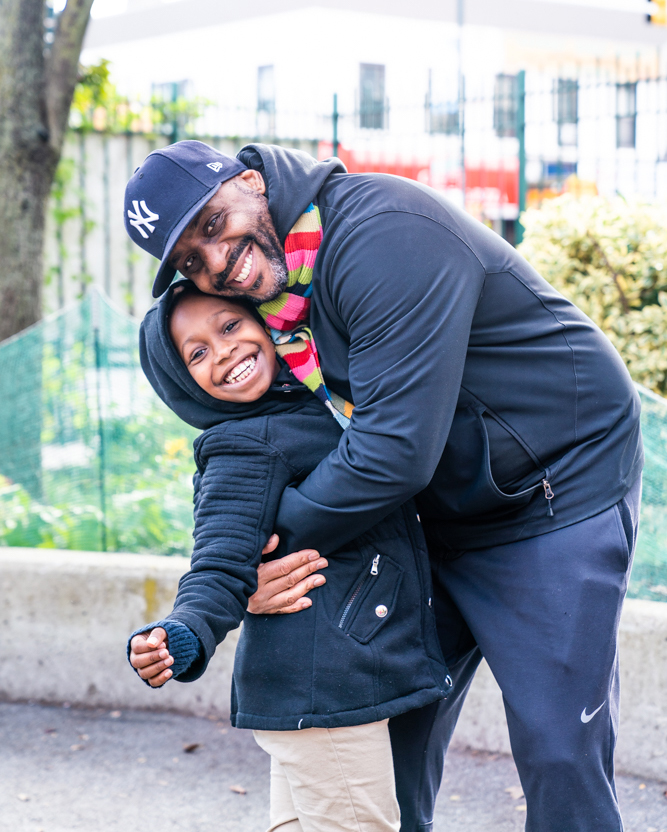 At Explore, we know that a great team is vital for our students' success. Our ideal candidates are:
Dedicated to our mission
You are committed to giving our students the tools they need to succeed at a college-preparatory high school and beyond.
Make things happen
You know how to make things happen and you urgently want to close the achievement gap.
Direct and Sensitive
You communicate directly and empathetically with students, parents, and colleagues.
Flexible and Reflective
You are willing to work in an ever-changing field and face challenges with a positive attitude.
Demonstrate Professional Integrity
You support your colleagues and always approach the work with humility and respect.
We are always looking for teachers who are critical thinkers and who are deeply knowledgeable about their content!
Frequently Asked Questions
1. How many schools are in the Explore Schools network?
Explore Schools is a network of eight public charter schools, all located in central Brooklyn. We serve students in grades Kindergarten through 8th.
2. How do I know which school I am applying to?
We interview all qualified applicants by phone to ensure you suit our network. If you are a good match, we will then invite you to interview for a specific position at a one of our schools. We match applicants to a school and position based on your preference, skills and qualifications.
3. Can I request to work at a specific school in the network?
Absolutely. During your phone interview we will ask if you prefer a specific school.
4. How do I find out a position's salary?
We set salaries at Explore Schools based on the industry average and your employee experience. For instructional candidates, your salary is dependent on our instructional salary scale, which is based on how long you have taught as a lead teacher, your degree, and your certification status. We typically discuss salary at the offer stage.
5. I have a friend who would be a great fit at Explore! How do I refer my friend?
Great! We have found referrals are one of the best ways to find great teachers and staff. So, we offer a $1,000 referral bonus to anyone you refer to Explore Schools who is hired for a full-time role with our network!
6. Who do I contact to check on my application status?
We know the effort people put into a job search and the stress of not hearing back from a potential employer. We update applicants about their status within one week of a phone interview and within 3 days of an in-person interview. Please email your recruiter or recruitment@explorenetwork.org if you have not received an update within one week of an interview.
Open Positions
Click below for a complete list of open positions for the current school year. 
Candidate Resources
Click below to find helpful resources as you prepare for your interview.
Refer a Friend
Do you know a great educator? Explore Schools offers a $1,000 referral bonus.