At Exceed Upper School, our instructional program is based on the belief that all students can meet high expectations when provided the right environment and resources to achieve.
We are committed to helping our students to not only achieve academically, but also gain access to people and experiences vital to their future success. Many of us frame our work in terms of social justice: we prepare our students to be leaders by asking them to lead, right now.
Serving students in grades 6 through 8, Exceed Upper School is located in Lefferts Garden, Brooklyn (CSD 17).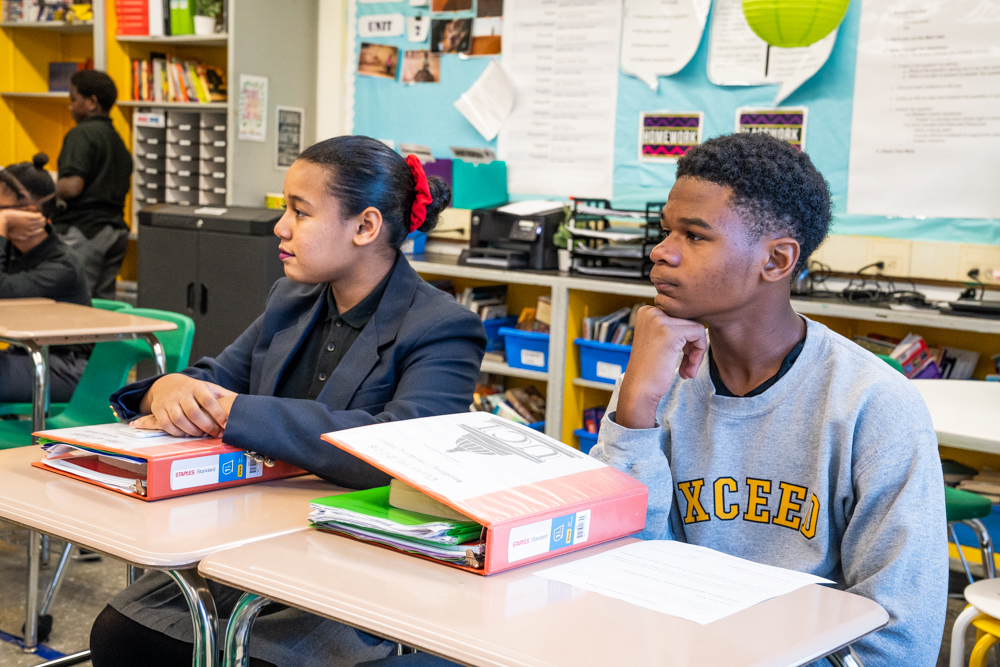 Our Common Core aligned curricula emphasizes critical thinking and rigor, helping our students develop the skills they need for college-preparatory high schools.
Our High School Placement Coordinator works with each 8th grader to help them find college-preparatory high schools aligned to their unique interests and needs.
Our students participate in a wide array of enrichment activities — including technology, community health, and physical education.
At Exceed Upper School our leadership team is a group of committed educators:


__________________
Principal: Joi Frankfort
Director of Operations Resident: Claudine Beaubrun
STEM Academic Coordinator: Gabrielle Sarda
Humanities Academic Coordinator: Oluwaseun Animashaun
Special Populations Coordinator: John Gergerian
Dean of Students: Sasha Kennedy
164 Students

Grades 6-8

CSD 17, Lefferts Garden, Brooklyn

Opened in 2015
"Explore Schools has put me in the mindset to believe that I can be whatever I want in the future."
– Jalaiyah, Exceed Charter School Student
All Upper Schools – Contact Information