Diversity, Equity, and Inclusion
As a network, we collaboratively crafted an aspirational statement for how  we will approach diversity, equity, and inclusion in our work.
As an organization, we acknowledge the detrimental impact of racism and systems of oppression. We envision a pathway to equity that features excellent curriculum and instruction in response to the opportunity gap—providing our scholars with access and opportunities to succeed. We commit to reflect individually on the roles we play within systems of oppression; and we channel our individual talents and cultural sensitivity to help our scholars and local community thrive.
We do this by:
Centering equity in our work—layering it in to all of our decision-making

Empowering our scholars through teaching that balances cognitive development and critical thinking skills, and through responsive, rigorous, standards-aligned curriculum

Ensuring our adults have the necessary cultural competence to serve our students holistically
Our Shared Language for Diversity, Equity & Inclusion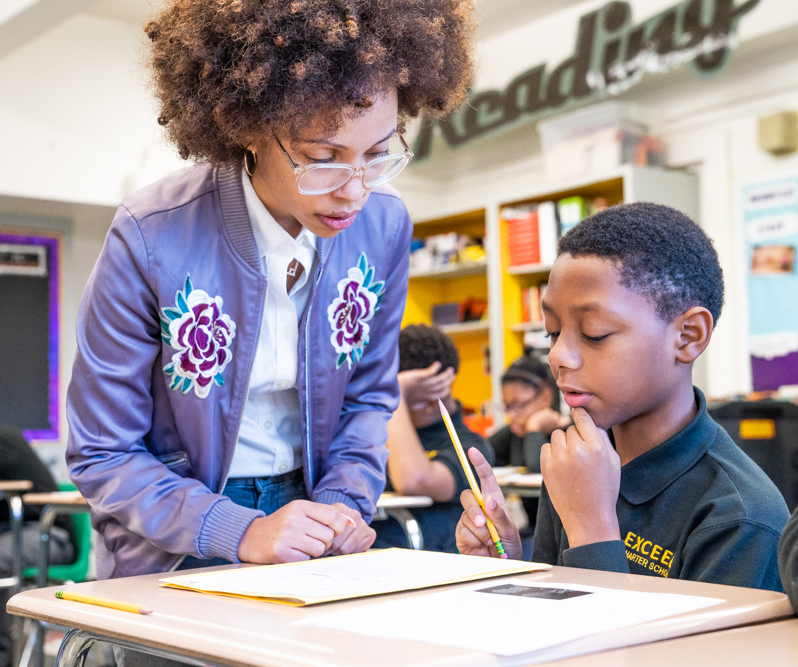 di·ver·si·ty
At Explore, we value when different groups come together with a liberated mindset to help students connect to their own identity and the broader world.
We enable this through our curriculum—intentionally featuring diversity of thought in classrooms, and equipping teachers with skills to create and modify culturally relevant content.
For us, diversity includes race, gender expression, nationality, ethnicity, sexual orientation, age, ability, religion, and socioeconomic status, as well as other ways people might identify differently.
eq·ui·ty
At Explore, we actively work against implicit and unconscious bias, and remove the predictability of success or failure that currently correlates with any social or cultural factor.
To do this, we customize the way we educate our students and make adjustments based on their individual needs.
We work to ensure that everyone can access opportunities and resources to reach their full potential.
in·clu·sion
At Explore, inclusion involves intentionally creating space for all voices to be heard, respected and valued.
This means having a culture of acceptance and opportunity—where students and adults who have diverse perspectives, beliefs and identities can be their authentic selves, pursue their personal goals and help fulfill Explore's mission.
Why We do This Work
Anwar Abdul-Rahman, Former Principal of Explore Upper

Why is educating young people important to you? I learned as a youth that education creates options and opportunity, especially for a first generation immigrant and college student like myself. Knowing the power of a strong education, I am committed to creating a learning environment built on strong relationships, equitable supports systems and high quality instruction. Working in Central Brooklyn, where many of the students have a similar background, I am committed to doing my part in setting students up to take advantage of all the options that come with education.
Why are you doing this work at Explore Schools? I am doing this work at Explore Schools because it is an intentionally diverse, open minded and inclusive organization. As a principal, I am fully supported by my school community and the Explore Schools community at large. The commitment to growth through targeted feedback and coaching creates an environment where excellence and equity can thrive.
How do you bring our DEI work alive in your school? Like many organizations, we are in the beginning stages of being intentionally diverse, equitable and inclusive. This year, we have started a professional development series focused on identity and biases, in addition to affinity groups at both the school and network level. The goal is to increase open and honest conversations about how we come to work impact the school community. Moreover, we have also pushed restorative practices to increase time in class and reduce suspensions and other zero tolerance policies. In this process, we have pushed ourselves to consider our personal identities and biases and how they impact our students. One thing clear is DEI work is not easy, but absolutely necessary to create an equitable and inclusive school for students.